Climate and refrigeration evolution – an overview
Regulations, phase-out and protocols. For decades the industry has been looking into more sustainable refrigerants. First to eliminate the depletion of the Ozone Layer and later our common aim of reducing global warming.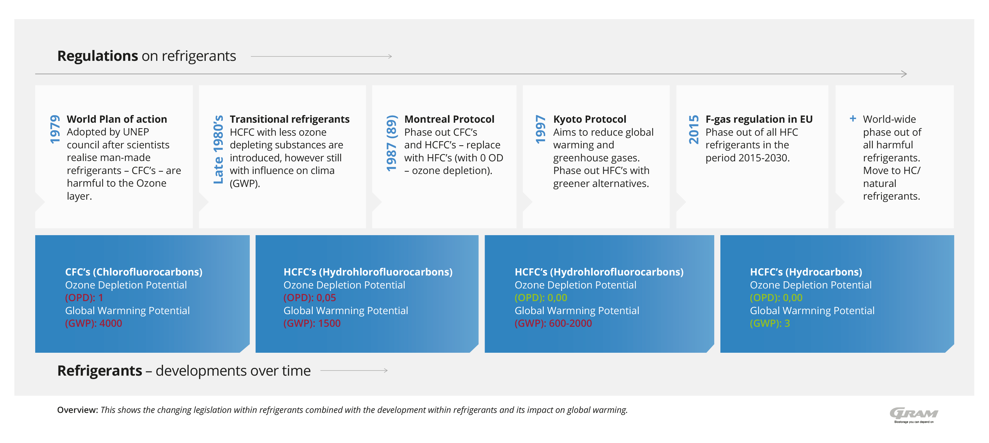 The refrigerants used over time, have had a direct impact on the climate both in terms of Ozone depletion potential (ODP) and Global warming potential (GWP). The mission to fight climate change by getting both ODP and GWP as close to 0.00 as possible. In 2006, Gram BioLine committed to support the agenda to fight global warming by starting an early phase-out of the HFC refrigerants, by offering a natural alternative at no extra cost.